Self-service solutions
Enable customers to effortlessly self-serve and resolve inquiries, 24/7
Help customers help themselves on any digital channel
Deliver frictionless a self-service CX that quickly provides customers with the support they need, when they need it, without agent intervention. Engage customers on the channels they prefer with the right tools and AI-assisted technology, reducing the need for agent intervention, driving down costs and customer effort and improving operational efficiency.
Deliver optimal self-service omnichannel customer experiences
Foundever provides tailor-made, end-to-end self-service solutions that accelerate handling times while reducing the workload on your teams. Deliver highly effective service by providing the information customers need when they need it, on the digital channels they prefer.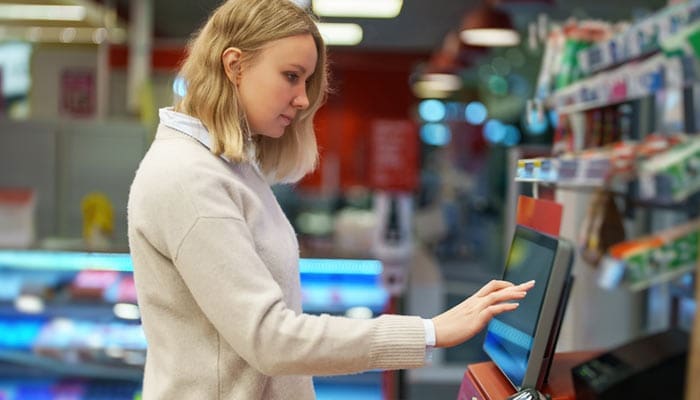 Self-service Content
Help end users quickly resolve their support queries online with step-by-step guides, instructions and other interactive support tools that are easy to find, produce at scale and implement on any digital channel.
Save costs by reducing call volumes and improving self-service rates
Optimize customer contact by lowering your average handle time (AHT)
Decrease customer churn by lowering your Customer Effort Score (CES)
Conversational AI
Solve your main contact reasons using advanced artificial intelligence (AI) technologies to engage your customers on the digital channels of their choice, increasing customer satisfaction and achieving improved call deflection rates.
Design engaging, personalized conversations that delight customers
Reduce call volumes and costs by assisting customers online 24/7
Automate simple and complex repetitive tasks to create scalable support that improves over time
Knowledge Management
Empower agents and customers with access to accurate and consistent answers faster, reducing time to resolution and improving the customer experience. Bring structure and enhanced consistency to your support information, simplifying agent search queries and promoting resolution for customers.
Enhance the quality of response by empowering your agents with timely, relevant information
Reduce error rates and ensure consistency by creating one easy to maintain "source of truth"
Improve agent productivity, efficiency and onboarding with optimized self-service
Why Foundever™
An approach focused uniquely on your needs
Based on field observation, our solutions are designed to meet the challenges of your operational teams and the expectations of your customers.
An organization with +40 years of expertise in the CX industry
Our experts design a CX roadmap built with you, starting from your technological environment and your KPIs, with clear and measurable success criteria.
Combining innovations & operations
Aligned with your organization, culture, values and operational model, our innovations offer a holistic approach that match your business challenges.
Book a meeting today
Are you ready to enhance your self-service experience? Let's discuss how our solutions can help you address your main contact reasons, save agent time, and save costs.
Insights
Global impact sourcing: Supporting sustainable development in communities around the world 
Foundever™ has been awarded the IAOP® Global Impact Sourcing Award, a recognition for its long-term…
Why outsourcing is key to tech startup success
From ensuring that customer experience grows in line with the customer base to providing data-driven…
Celebrating World Day for Cultural Diversity 
As a global company operating in 45 countries and 60 languages, Foundever™ is all about…
Why successful technology companies focus on customer effort
Monitoring and lowering the customer effort score is crucial to delivering the type of customer…
Introducing our Foundever™ hub in Cebu
The first Foundever-branded hub has officially launched in in Cebu, Philippines, offering a great working…
Conversation at heART in Casablanca: Bringing color to communication
With the Conversation at heART initiative, Foundever integrates art into the workspace. In our hub…
7 ways to reduce customer escalations
Escalations of customer requests can be time-consuming and have a negative impact on your reputation….
How to do self-service the right way
Today's customers want answers fast and are willing to look for them themselves — almost…
Remote work in CX: Work from home or CX Everywhere?
As remote working is becoming commonplace, work models have to be reconsidered to meet the…
Using channels as a point of escalation 
Customers request relevant and quick solutions to their queries. Make sure you offer them the…