Self-service
Enable customers to effortlessly self-serve and resolve inquiries, 24/7
Help customers help themselves on any digital channel
Deliver frictionless a self-service CX that quickly provides customers with the support they need, when they need it, without agent intervention. Engage customers on the channels they prefer with the right tools and AI-assisted technology, reducing the need for agent intervention, driving down costs and customer effort and improving operational efficiency.
Deliver optimal self-service omnichannel customer experiences
Foundever provides tailor-made, end-to-end self-service solutions that accelerate handling times while reducing the workload on your teams. Deliver highly effective service by providing the information customers need when they need it, on the digital channels they prefer.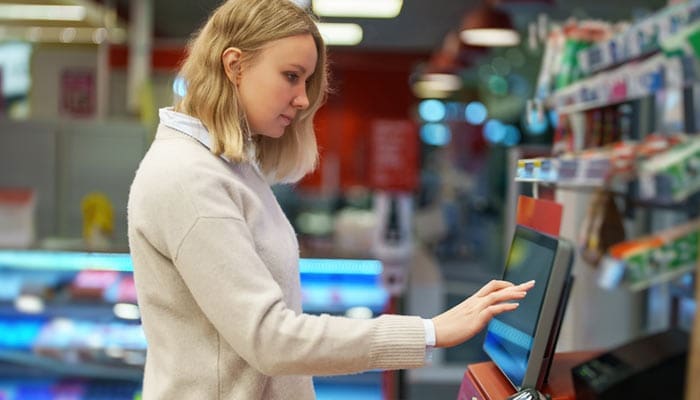 Self-service Content
Help end users quickly resolve their support queries online with step-by-step guides, instructions and other interactive support tools that are easy to find, produce at scale and implement on any digital channel.
Save costs by reducing call volumes and improving self-service rates
Optimise customer contact by lowering your average handle time (AHT)
Decrease customer churn by lowering your Customer Effort Score (CES)
Conversational AI
Solve your main contact reasons using advanced artificial intelligence (AI) technologies to engage your customers on the digital channels of their choice, increasing customer satisfaction and achieving improved call deflection rates.
Design engaging, personalised conversations that delight customers
Reduce call volumes and costs by assisting customers online 24/7
Automate simple and complex repetitive tasks to create scalable support that improves over time
Knowledge Management
Empower agents and customers with access to accurate and consistent answers faster, reducing time to resolution and improving the customer experience. Bring structure and enhanced consistency to your support information, simplifying agent search queries and promoting resolution for customers.
Enhance the quality of response by empowering your agents with timely, relevant information
Reduce error rates and ensure consistency by creating one easy to maintain "source of truth"
Improve agent productivity, efficiency and onboarding with optimised self-service
Why Foundever™
An approach focused uniquely on your needs
Based on field observation, our solutions are designed to meet the challenges of your operational teams and the expectations of your customers.
An organisation with +40 years of expertise in the CX industry
Our experts design a CX roadmap built with you, starting from your technological environment and your KPIs, with clear and measurable success criteria.
Combining innovations & operations
Aligned with your organisation, culture, values and operational model, our innovations offer a holistic approach that match your business challenges.
Book a meeting today
Are you ready to enhance your self-service experience? Let's discuss how our solutions can help you address your main contact reasons, save agent time, and save costs.
Insights
Are Your Vulnerable Customers Getting Enough Support?
Fuel bills are rising at an unprecedented rate. Discussions about fuel poverty and the Cost…
Now or Never: Facing the Dangers of Complacency in the Travel and Tourism Industry
The travel industry continues to face major challenges. Organisations need to empower their CX teams…
Is the EV revolution at risk? Supply chain delays risk halting EV uptake
The demand for Electric Vehicles is on the rise and in challenging times manufacturers who…
Which Technologies Really Deliver the Best Consumer Experience for Manufacturers?
Manufacturers that see technology as something that is simply bolted onto existing operations to solve…
5 Steps Manufacturers Can Take for Building Long-Term Customer Relationships
By focusing on understanding who their target audience is and using that knowledge to reimagine…
Delivering the Best Customer Experience from Anywhere
Work from home became the norm at the beginning of the COVID-19 pandemic. Nearly two…
Why Is Customer Multiexperience So Disruptive?
Digital transformation began a new era for customer experience (CX) — the multiexperience represents another…
How Customer Service Automation Is Humanising the Customer Experience
Digital transformation began a new era for customer experience (CX) — the multiexperience represents another…
3 Plays to Build Your Brand's Fandom Like the Pros
Sports teams have the most loyal—and loudest fans—in the world. They invest time, money and…
Top Customer Experience Management Trends in Telecoms
The impact of the COVID-19 pandemic on people's day-to-day routines drove up consumer demand for…